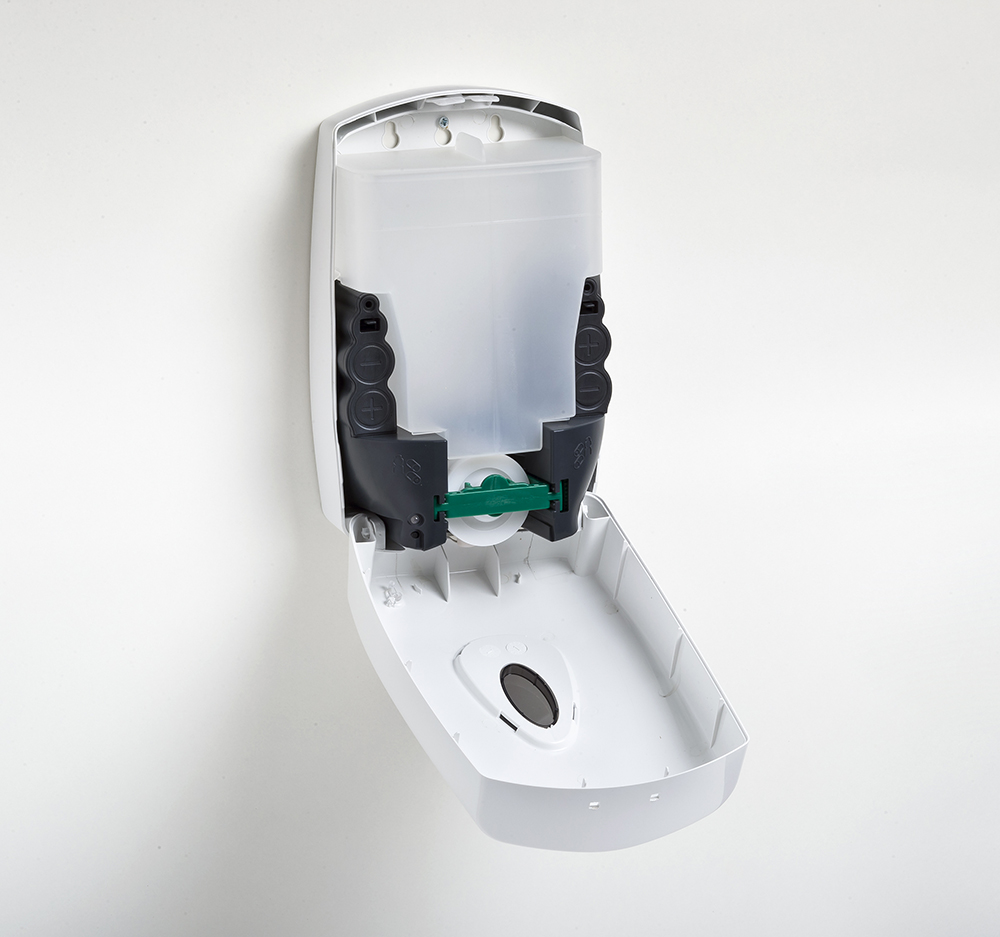 Businesses across the United Kingdom are continuing to adapt their working practices to remain operational throughout the pandemic. For many, this includes ensuring the appropriate hand sanitiser equipment is made available for staff and customers.
We have a range of wall mounted soap dispensers for you to choose from, including the 400ml modular, 900ml modular and 1200ml touch free soap dispensers.
But before we get into the specifics of each, let's first take a look at the key features of all these products.
Key Features of our Branded Soap Dispensers
Our modular soap dispensers are multipurpose, with mix and match pumps and containers. The dispensers suit a wide range of environments such as schools, offices, commercial kitchens, hospitals, light industrial workplaces, motorway services and more.
Easy to use and maintain, the modular soap dispensers are made from ABS plastic, giving them the strength and durability for indoor and outdoor environments. Every unit is supplied with a screw pack and a self-adhesive option for easy installation (you can view 'what's in the box' by clicking the icon at the bottom of each product page).
Available in a range of sizes, you can choose the dispensers best suited to your environments and usage levels. This product family works with more hand care products than any other on the market, including liquid and foam soaps, sprays, creams and gels.
Every dispenser has a customisable window on the front of the unit, so that you can easily keep track of stock levels.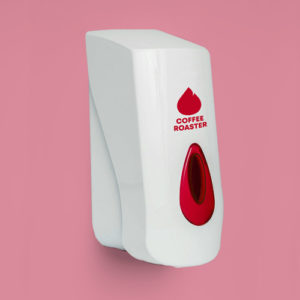 The smallest option in the series, the mini modular soap dispenser comes with a capacity of 400ml. The container is a refillable reservoir with a lid, for easy restocking.
This compact dispenser is perfect for places where multiple points of deployment are needed, such as within shopping centres, hotels and commercial environments.
The unit can be wall mounted, as well as attached to our free-standing and desk-standing units.
This dispenser comes with three pump options. These are liquid pump (1ml/2ml), spray pump (0.5ml) and foam pump (0.6ml).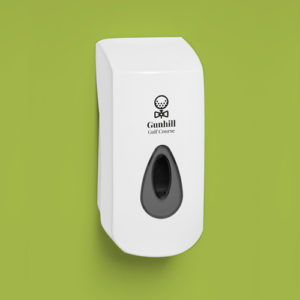 The standard modular soap dispenser is the medium sized product in our range, with a capacity of 900ml. Again, this product has a refillable reservoir for easy refills.
This soap dispenser is perfect for higher footfall environments. It can be wall mounted and attached to our free-standing and desk-standing units, making it very agile and compatible for all sorts of environments.
The dispenser itself can be branded with a 2-color printing option to convey your business or message.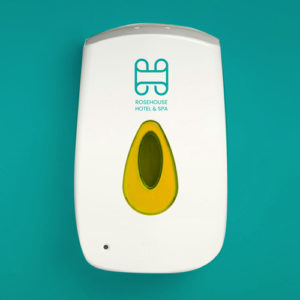 To encourage better hygiene practices, why not consider touch free soap dispensers? Soap will be dispensed when a user places their hand under the capacitive sensor, so there is no need for them to touch the unit.
These dispensers can be wall mounted without the need for electrical fitting. Each dispenser is operated by size C batteries.
The device also has a 'sleep mode' for when the product is not in use, to help save on costs.
The largest of our three options, this dispenser is perfect for high capacity, high hygiene environments such as hospitals and airports. The larger surface area also allows for greater visibility of your brand and messaging.
Comparison of Modular Soap Dispensers
400ml Modular
900ml Modular
1200ml Touch Free
Container Options
Refillable System
X
X
X
Capacity
Refillable System
400ml
900ml
1l
Pump Options
Liquid Pump
X
X
X
Spray Pump
X
X
Foam Pump
X
X
X
Disposable Pump
X
Brand Your Wall Mounted Soap Dispensers
To maximise marketing opportunities, we offer the option to customise the dispensers with your company branding. The unit itself can feature your company's name or logo and we also offer fully customisable printed mounting panels to hold the unit. These panels can be designed, printed and cut to your exact requirements.
As well as this, you can customise the window of the unit with a colour of your choice. Enhance your branding by choosing a colour that fits with your brand guidelines.
Other Branding Opportunities
Alongside our wall mounted soap dispensers, we also offer free-standing and desk-standing units which can hold the units in place.
These options are perfect for larger, open environments where wall space is not available.
Both the free-standing and desk-standing units can hold additional signage panels above the main unit, to carry further brand messages. These panels can be designed, printed and cut to your exact requirements.
Antibacterial Gel Also Available
To ensure fast deployment for your clients or organisation, we have paired our soap dispensers with antibacterial gel, which is also in stock and available upon order.
This gel is of the highest quality, meeting the guidelines set by the World Health Organisation and containing over 70% by volume of alcohol.
Maintaining hygiene standards and amplifying your brand messages has never been easier, with both hand gel and dispensers available as part of the same order.
For more information on our antibacterial gel, please download our datasheet or contact our sales team.
Premier Brands Are Here to Help
We have over 30 years of experience in the promotions industry and during this time, we have learnt a thing or two about product trends. Our unrivalled expertise means that we can help make your life easier by supplying high quality products with exciting branding.
If you would like to know more about the wall mounted soap dispensers we supply, click here.
To have a chat about your branding requests for these products, please get in touch with the team today.