Premium branded drinkware that put your brand in the hands of your customers.
At Premier Brands we have partnered with some of the world's leading drinkware and coffee cup manufacturers. We supply branded coffee cups and branded drinkware that will set your business apart from your competitors.
It's our belief that promotional merchandise should reflect your brands image and values. We have carefully selected the very best reusable coffee cups and bottles which are stylish, eco-friendly and durable.
High quality branded coffee cups and bottles are the perfect merchandise product for organisations wanting to make a lasting impression. Unlike disposable cups, printed coffee cups will last a very long time, meaning that your logo will be seen over and over again.
Are you a branded drinkware reseller?
We work both directly with brands and with resellers that are looking to boost their marketing efforts through high quality branded drinkware and branded coffee cups.
To help our resellers, we have developed our brand-new Reseller Hub, which offers a range of free marketing materials and white-label documents.
Sign up for our Reseller Hub today for free and gain access to our marketing collateral!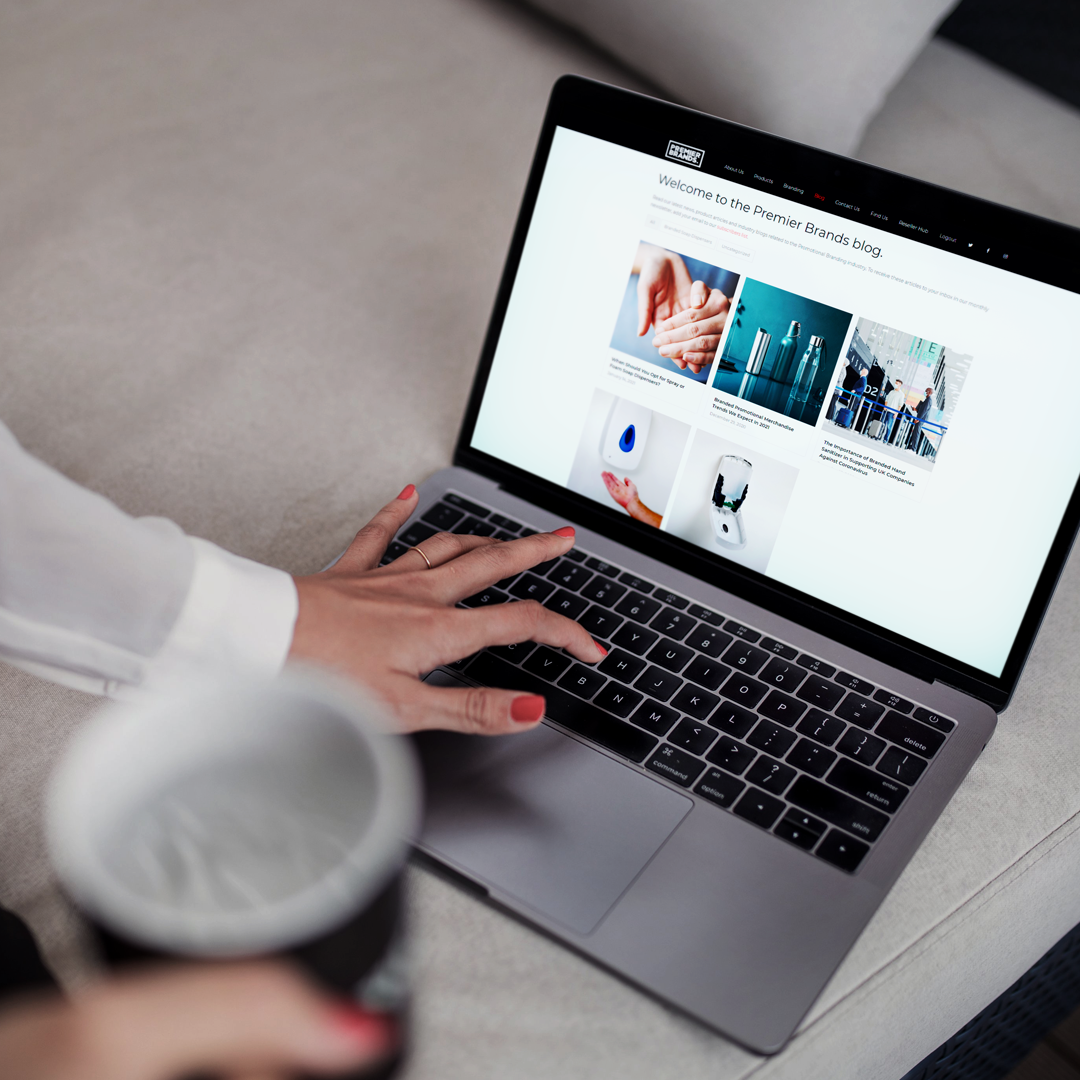 We're here to help.
Our dedicated customer service team are happy to help you with any enquiry you have.
Frequently Asked Questions
Who are Premier Brands?
Premier Brands is a UK printer and supplier of promotional products and branded merchandise. The company is based both in Newhaven, East Sussex and has customers all across the United Kingdom.
Do branded coffee cups work for marketing?
Yes! Branded drinkware is an excellent way of keeping your brand in the hands of your clients on a repeated basis.
Does using reusable cups reduce my environmental footprint?
What are the minimum order quantities for your branded coffee cups?
Our minimum order quantities vary from product to product, please click through to the individual brand pages to see the minimum order quantities in detail.
Can you print my logo on your coffee cups?
Yes! All of our merchandise can be custom branded with your logo, slogan and important marketing message.
I need drinkware product fast. Do you offer a faster service?
Yes. We can help to meet tight deadlines and quick turnaround projects. Our print facility in Sussex is fitted-out with state-of-the-art print machinery. Simply give us a call to discuss your requirements and we will take care of the rest.
I am not sure which design is best for my brand, can you help?
With over 30 years of experience in the promotional industry, our team is on hand to help you choose the best products for your brand. Get in touch with our team today and we will advise on the best suited cups for your needs.
Read our latest blogs and stay one step ahead with your marketing campaigns.