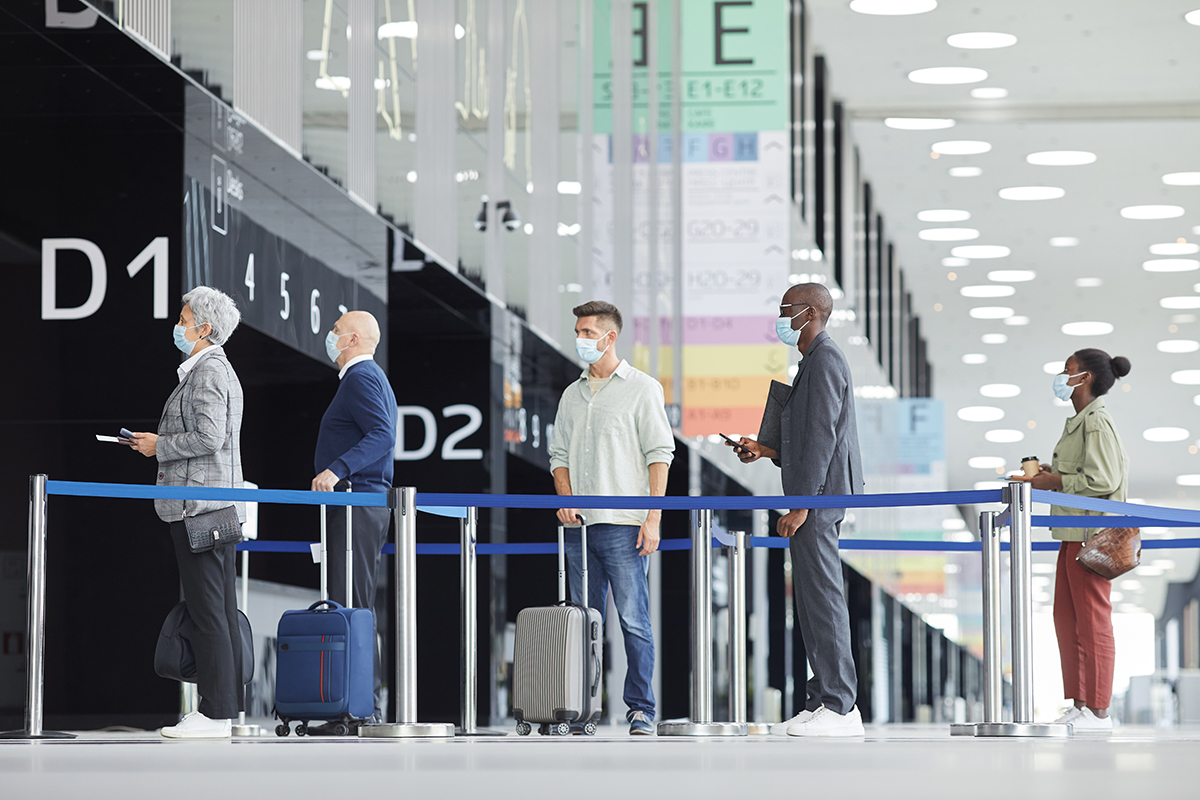 The situation with the coronavirus crisis, unfortunately, persists. To adhere to new hygiene practices, businesses across the United Kingdom must adhere to safety guidelines. For many, this includes ensuring the appropriate antibacterial hand sanitiser equipment is made available for staff and customers.
We have a range of soap dispensers for you to choose from, offering more branding opportunities during this time. It is highly worth considering them in your current marketing campaigns.
Here, we look deeper into why branded hand sanitiser is important in supporting UK companies during these difficult times.
Why Branded Hand Sanitiser Is More Important Than Ever
Good branding is essential for any business to stand out from others and become successful in the long run. The ongoing coronavirus pandemic has changed the way in which businesses operate and consumers behave.
With ongoing restrictions to what people can do, clear communication with customers is as important as ever. Sending consistent messages not only helps to boost brand presence, but it also builds trust with consumers.
Due to national lockdown, and now local tier restrictions in the UK, the opportunity for face-to-face contact is limited. Ultimately this means that opportunities for marketing have also reduced.
To ensure that companies are COVID-secure, guidance suggests that sanitiser should be readily available to customers to improve hygiene practices.
Promotional hand sanitiser allows businesses to maximise their brand reach, even if there are less customers at the premises.
Not only do soap dispensers help ensure a safe environment, but they give the chance for companies to share their messages. Using branded hand sanitiser dispensers is a great way to expand your marketing during these difficult times.
Premier Brands' Range of Branded Soap Dispensers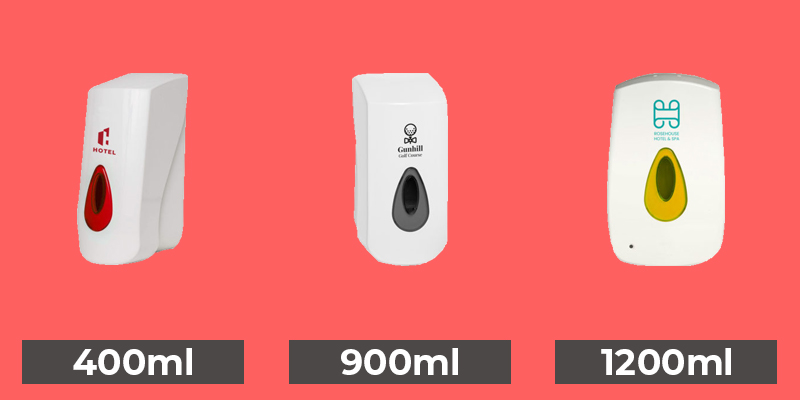 To meet the current demand for commercial hand sanitisers, we have added soap dispensers to our product collections.
Our range of customised soap dispensers include models to suit all environments, including hospitals, retail businesses or industrial warehouses. We have a solution to meet your requirements.
The products come in three sizes – 400ml, 900ml and 1200ml. Made from robust ABS plastic, the dispensers are easy to maintain and operate for your hygiene requirements.
The largest of our three options, the 1200ml product allows even greater cleanliness. Its hand free function means that customers can use the dispenser to sanitise their hands without touching it.
Branding Options for Hand Sanitiser Dispensers
All our soap dispenser products have different branding options. We offer full colour front panel printing options, so your logo or message can be displayed. There is plenty of space available to be utilised to maximise your branding.
As well as this, we offer the option to customise your dispensers with the window colour of your choice. Match your company brand guidelines and help widen your branding across all your products.
Alongside the dispensers themselves, there are more opportunities for amplifying business messages. These include bespoke printed panels for wall mounted products, free standing units and desk standing units.
Wall Mounted Soap Dispensers
Each of our modular soap dispensers can be easily mounted on walls. With every product, we supply screw packs and self-adhesive options.
To add an extra touch of personalisation, why not consider mounting your branded hand sanitiser onto bespoke printed panels? These are printed with your messages in mind and can help increase interaction and engagement significantly.
The bespoke signage can be mounted with our 400ml and 900ml soap dispensers, perfect for indoor environments.
Free-Standing and Desk-Standing Units
In larger, open spaces, wall mounting may not be possible. To combat this, we offer free standing units and desk standing units.
These stand options can be fitted with additional signage above the hand sanitiser spray. This allows for more space for your company logo and to convey your marketing messages, in an eye-catching way.
As they tend to stand out, these options are the perfect chance to direct your audience in the way you choose.
Find more information about our mounting options through our products page.
We Also Supply Antibacterial Gel
To ensure fast deployment for your clients or organisation, we have paired our soap dispensers with antibacterial gel.
In accordance with recognised industry practice and World Health Organisations guidelines, the gel contains over 70% by volume of alcohol.
The sanitiser is designed for cleaning hands prior to and after contact, without the need to wipe. Perfect in all settings and environments, the gel leaves hands clean and germ free.
You can add both hand sanitiser gel and branded dispensers as part of the same order. Making it easy for your company to maintain high quality levels of hygiene, whilst boosting your brand messages at the same time.
For more information on our antibacterial gel, please download our datasheet or contact our sales team.
Get in Touch with the Team Today
We have over 30 years of experience in the promotional products industry and understand that trends change all the time. It is now important to supply printed hand sanitisers in all business settings. Our unrivalled expertise means that we can help make your life easier by supplying high quality products with exciting branding.
If you would like to know more about the branded hand sanitiser dispensers we supply, check out our products page.
We understand that some people find it easier to chat through branding requests. Feel free to get in touch with the team today. Please contact us and we will be happy to have a chat about your needs.