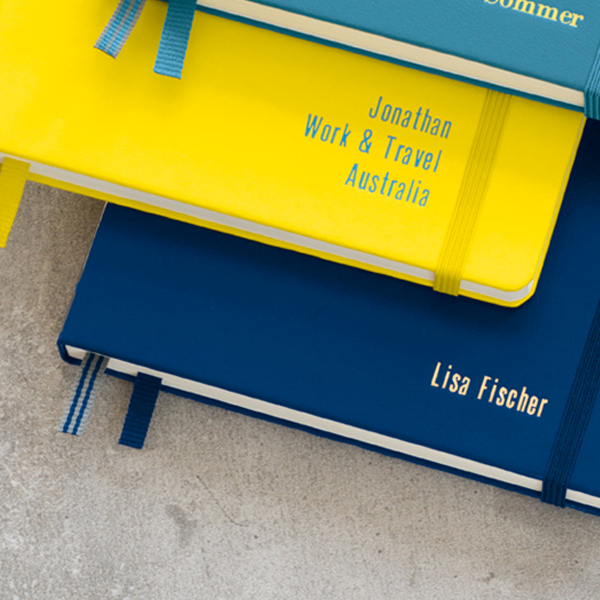 You may have noticed recently that personalised products with individual names and messages are being used more widely amongst businesses. As customers have come to expect personalisation in other areas, the promotional products industry is no different.
Creating connections between people and brands is an important aspect of building meaningful relationships with customers. To remain competitive, businesses need to provide experiences for people that resonates with them as an individual.
Personalisation is a big trend amongst marketers currently. Many companies are shifting their focus towards personalisation and to a higher level than ever before.
Are Individual Personalised Products a Popular Choice?
There has been a real boom in individualised items in recent years. From personalised bottles to pens, this type of merchandise is very popular because of the uniqueness of the products.
80% of customers are more likely to purchase a product or service from a brand who provides personalised experiences. The appeal of personalisation is very high as it helps to build better relationships between brands and customers.
The needs of customers are always changing. 72% of consumers say they only engage with personalised messaging. If your business is not offering individualised marketing, you could be missing out on potential customers.
Personalisation is important for businesses as more people expect individualised experiences with brands. Here are the reasons why your clients should use personalised merchandise as part of their marketing campaigns.
Personalised Product Success Stories
Still not sold on individually personalised items for your business? Here are a few success stories from brands that have used personalised products to their advantage.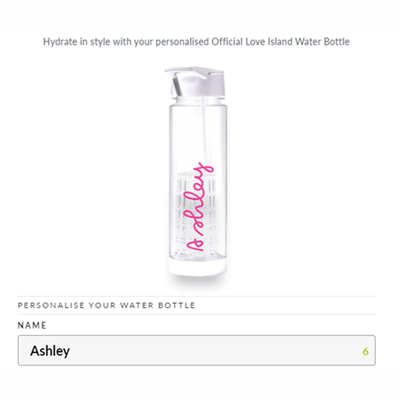 Love Island Water Bottles
Love Island is a TV programme that has really blown up in the past five or more years. It is hard to escape the popularity of this show in the UK.
During the 2018 series, contestants on the show each had their own reusable bottles which were personalised with their names. These proved to be a huge hit with viewers as 260,000 bottles were sold that series.
By utilising the popularity of the contestants and their influence, the bottles were very successful and managed to engage a larger audience. Outside of the show's presence, other brands and campaigns such as Keep Britain Tidy and Greenpeace hailed the show for their endorsement of reusable plastic water bottles.
Love Island managed to expand their brand reach tremendously through purchasing the bottles.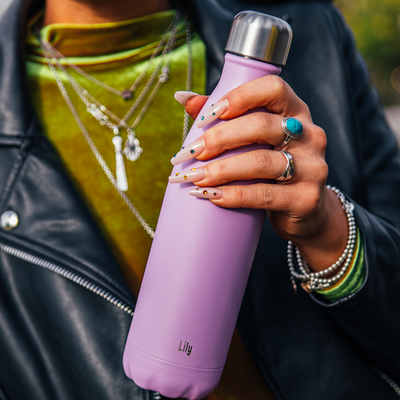 Chilly's Water Bottles
Chilly's water bottles have grown in popularity in recent years within the reusable water bottle market. Their slick design and range of colours has means that they often top 'best reusable bottles' lists, growing their brand presence.
The brand often targets teenagers and younger adults by following trends and fashion. Chilly's uses imagery and channels (such as Instagram) that appeal to these demographics.
Now the brand is offering customers the chance to personalise their Chilly's bottle with their individual name. This is a great example of how a brand is pushing their existing products by adding the extra element of personalisation.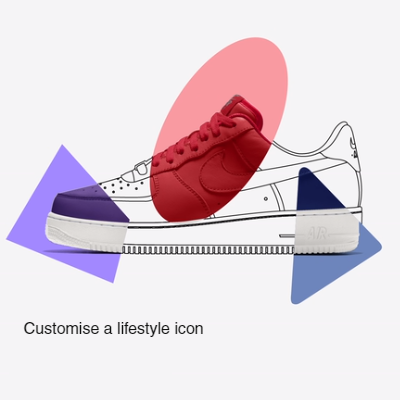 Nike Bespoke Shoes
The sports apparel brand Nike has taken personalisation to the next level. They are offering customers the chance to completely customise their trainers, football boots, basketball shoes and running shoes to however the customer wants it.
With the customisation you can chose the style, colour and material on different areas of the footwear. This allows people to be creative and create styles unique to their own.
Instead of buying off the shelf products, customers can create products exactly how they want them. The level of customisation that Nike is offering means that customers are likely to come back again to create new styles for their footwear needs.
Why You Should Offer Personalised Products to Your Clients
Personalisation in general is one of the most popular marketing trends of the moment. Offering individually named items to your clients is a great way to tap into this trend.
By providing highly personalised products, your clients will be able to build customer loyalty and stand out from the competition whilst showcasing their business logo and saving costs. Let's go through each of these benefits now.
Build Customer Loyalty
When a customer can personalise products to their taste or need, their satisfaction will be high. By giving your client's customers exactly what they want, and to a high quality, it is a great way to build loyalty.
If their customers feel as though they have something tailored to them, they will feel valued. In turn, this will build longer lasting relationships with the business and make it easier to maintain these relationships going forward.
Stand Out from the Competition
By offering personalisation to your client's products, it will help them to stand out from other businesses that offer similar products. Having an individual's name, message or customisation on a product helps to create unique items.
This personalisation cannot be replicated and so they will always remember the brand associated with it. By offering unique products, you are ensuring that your client's customers do not go elsewhere, as the competition cannot create the same level of personalisation.
Showcase Your Logo and Business Messages
Individually tailored products will mean more to customers than other promotional merchandise. Creating an item that is tailored to a person will mean that it is of more value to them. So, they are more likely to use it for a longer period of time.
Due to this longer use, the individual will be exposed to the business's logo repeatedly. The personalisation of the merchandise will ensure that their company branding gets prolonged advertising.
Save Costs on Your Marketing Budget
Printed merchandise is a brilliant long-term investment as you pay for the items upfront then they can be used for as long as the products last. This means that your clients could get years of exposure for a one-time cost, which could be minimal in comparison to other marketing campaign options.
How Your Clients Can Use Individual Personalisation
There are many ways in which your clients can use individualised products. One such way could be to provide personalised items to their staff. From personalised engraved gifts, or notebooks in their favourite colour with their name on, it will help to build a sense of belonging in a workplace.
Another way in which named products could be used is through giveaways. Add an extra special touch to wow customers with unique gifts that are personalised to the winners. Customised items may also encourage more people to take part in competitions in the first place.
Using personalised gifts is a brilliant way to ensure that the products are used time and time again as they are customised to the individual. These can be given away at trade fairs or for special occasions such as Christmas.
We Provide Personalised Products for Your Clients
However your customers want to use bespoke products, we can help you choose the most appropriate items to suit their needs. We have over 30 years of experience in the branded products industry and can create tailored promotional merchandise no matter the client.
We work with many suppliers to create branded merchandise to suit different environments. Our unrivalled expertise means that we can help make your life easier by pairing high quality products with exciting personalisation.
If you would like to know more about the products we supply, please get in touch. Our team will be happy to talk through your needs in more detail.