Klean Kanteen – Single Wall Wide 1182ml
The Single Wall Wide 40oz (1182ml) is a stylish, lightweight single wall stainless steel bottle with chip resistant Klean Coat powder coat finish. Comes with wide loop cap for easy carrying.
NOTE: Brushed Stainless has no coating
Features
Leakproof Wide Loop Cap with easy-carry swivel loop and stainless-steel interior
Chip-resistant Klean Coat® finish except stainless
18/8 food-grade stainless steel
Won't retain or impart flavours
Easy Clean
Opening fits ice, fills and pours easily
Made from safe, durable, high-quality materials
Dishwasher safe
BPA Free
Lightweight
Specifications
Capacity: 40 fluid ounces (1182ml)
Weight: 243.5g
Size: 236.5mm H x 92.7mm W
Opening Diameter: 54mm
Brand it your way.
The Klean Kanteen – Single Wall Wide 1182ml product can be engraved or printed in a single colour to suit your client requirements! Choose the perfect colour, add the logo and brand messaging to make the Klean Kanteen – Single Wall Wide 1182ml truly stand out from the crowd.
Please enter your details by clicking the 'Request Mock-up' tab below the product description to get a mock-up of your printed Klean Kanteen stainless steel bottle that you can share with your team.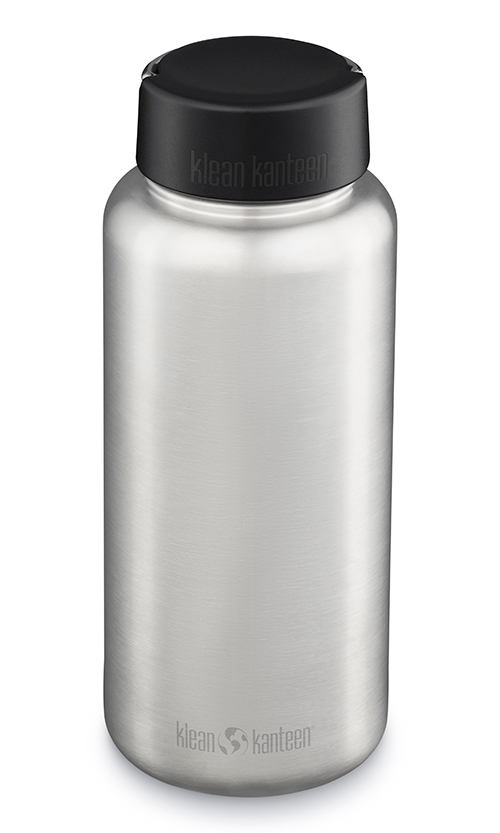 Other products you may be interested in...