Notebook Bauhaus Edition
Medium (A5) 145 x 210 mm; Hardcover: 251 pages, 423 g
Description
Our Details:
2 page markers
Blank table of contents and numbered pages
Gusseted pocket
Elastic enclosure band
8 perforated and detachable sheets
Sticker set for labelling and archiving
Thread-bound book opens flat
FSC certified paper (depending on the format 80 – 100 g/qm)
Slightly chamois coloured paper to improve the readability
Sticker for labelling and archiving
High paper quality
High ink compatibility
Wassily Kandinsky quote embossed on front cover: "Everything starts from a dot."
Brief profile of Kandinsky featured on the endpaper
Fore-edge and ruling are same-colour
Colour combinations of cover/fore-edge: Lemon/Black – Black/Royal – Royal/Red – Red/Royal
Sticker for labelling and archiving
Format:
Medium (A5) 145 x 210 mm, Hardcover: 251 pages, 423 g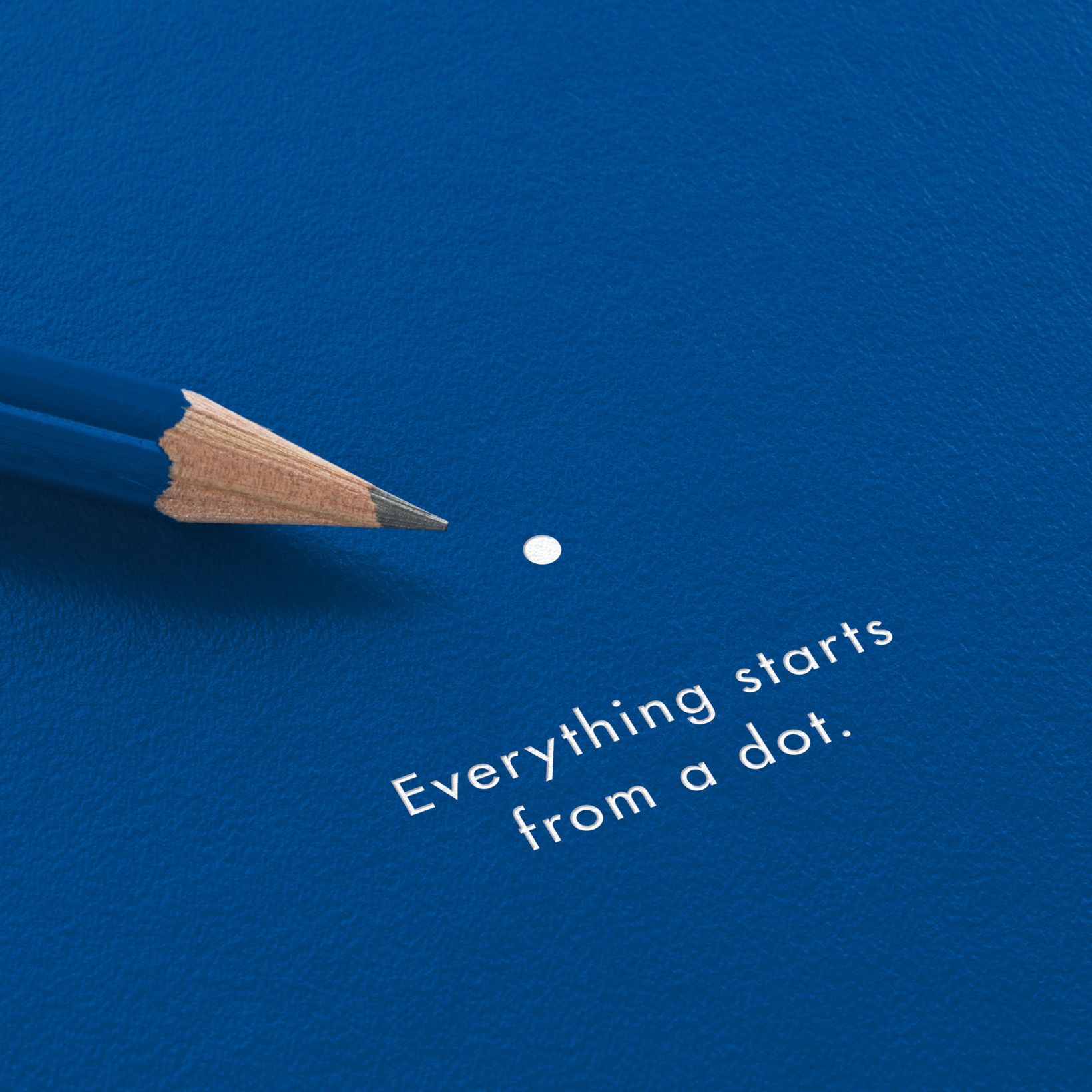 Everything starts from a dot. Homage to the Bauhaus school of thought.
These notebooks have been designed based on the Bahaus school of thought: "Everything starts from a dot" quoted by Wassily Kandinsky, the famous painter and teacher of the Bahaus School of Art. The simple, distinct shapes, functional details an classic colour characteristics have been taken from the design school and applied to the design principles of this notebook series.
This edition comprises notebooks, pen loops and pencils that are reminiscent of the game-changing Bauhaus style in terms of form, colour and details. The coloured fore edges in red, royal blue and black as well as the colour-coordinated dotted ruling also emphasise the design principles.
The quote is embossed on the cover and underlines the fact that a creative mind puts their ideas down on paper starting with a dot.
Additional information
| | |
| --- | --- |
| Ruling | Dotted, Dotted Königsblau, Dotted Red Dots |
| Colour | Black, Lemon, Red, Royal Blue |